The "Classic" Among Movement Therapy Devices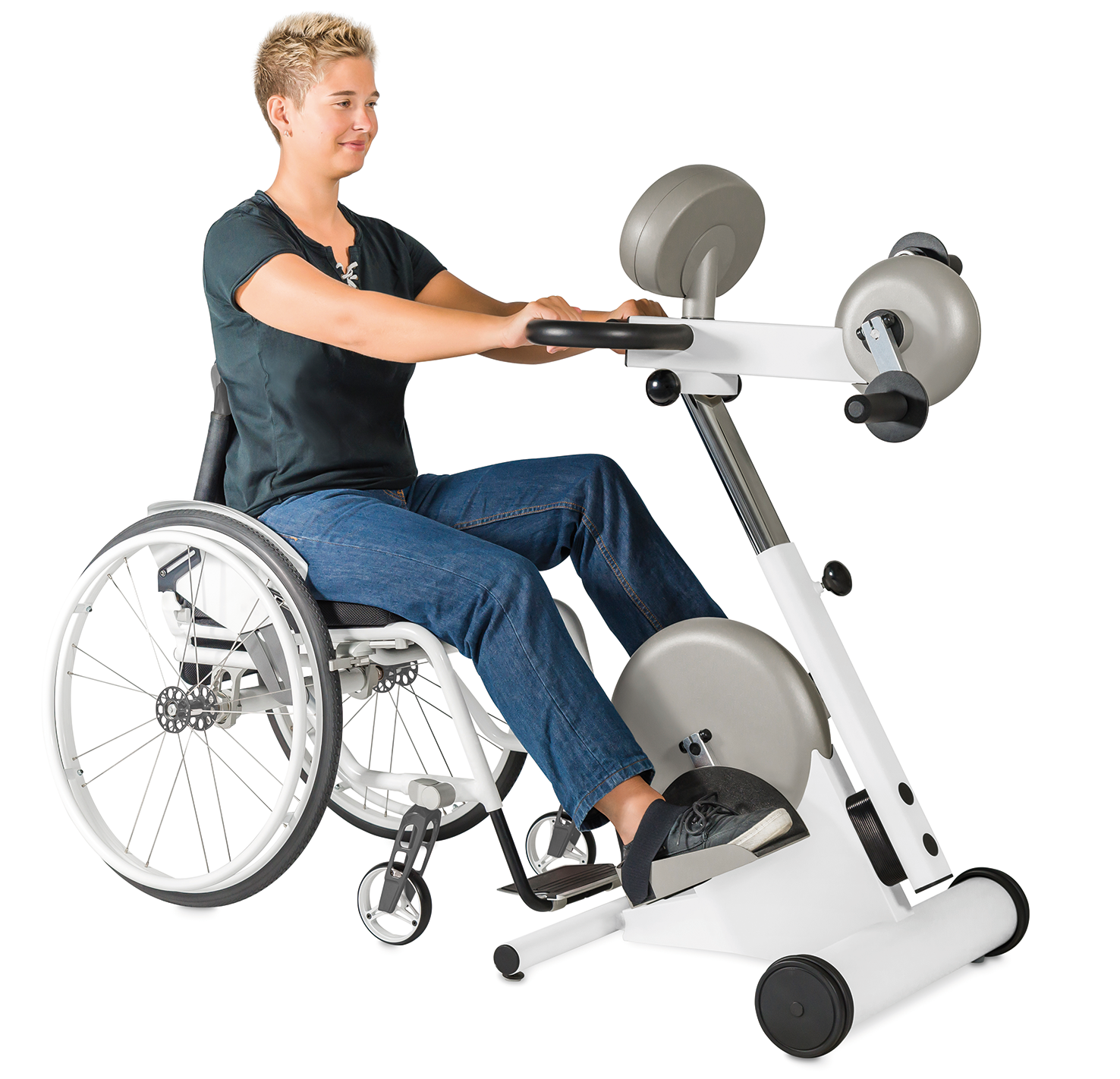 The MOTOmed Viva 2 is one of the most popular unit among all movement therapy devices. It brings professional movement therapy to your home. The appealing round, ergonomic design adapts to the needs of people with walking disabilities or in a wheelchair and fits in harmoniously to any room setting. The Viva 2 needs no more space than a chair. The motor runs quietly and the numerous accessories enable optimal adaptation to the individual needs of the user. The movement therapy can be easily operated over big tactile buttons . The special safety functions, biofeedback and motivational games support an outstanding training unit.
VIVA 2 Parkinsons:  The movement therapy device Viva 2 Parkinson brings a new sense of quality to the world of Parkinson's therapy. A random USA study, with a tandem bicycle has lead to the discovery that high-speed movement (up to 90 rpm) can cause significant reduction of Parkinson's-typical symptoms such as stiffness (rigor), tremor and loss of normal motor function resulting in impaired muscle movement (akinesia). The RECK Company took advantage of this groundbreaking discovery and developed the MOTOmed Viva 2 Parkinson. The movement trainer produces fast, motor-assisted rotations of up to 90 rpm (forced exercise). The classic rotation speed in MOTOmed Viva 2 is 60 rpm. These high-speed rotations help to improve motor functions after minimal treatment time. Most recent study results prove that MOTOmed Parkinson training improves gait velocity and stride length in patients bilaterally affected by Parkinson's disease and enhances their well-being and quality of life.